Wholesale
Our Know-how:
Quality: Artisan chocolate at prices adapted to wholesale.
Responsiveness: 7 to 12-day lead time depending on the season.
Simplicity: Low minimum order, no minimum par reference (one of each if that is what you need). Freshly made products.
Adaptability:We can help you make the choice of products most suitable to your needs
We provide materials for in-store advertising as well as tasting samples for your customers at a very convenient price to promote your sales.
Do you have a project? We can study it and propose adapted solutions for you to carry it out.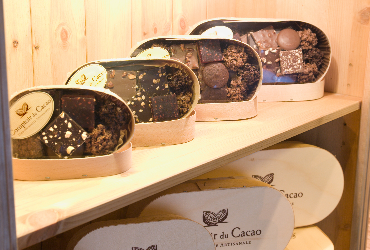 Corporate / Special Events
For your customers, your colleagues, your employees, to promote your company or to highlight your event, Comptoir du Cacao provides a range of possibilities and prices well suitable for companies and local community groups.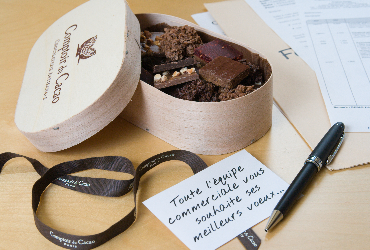 Our Know-how:
Quality: Artisan chocolate at prices adapted to companies and special projects.
Flexibility: We can develop special models adapted to your needs and budget
Labels printed with your logo and/or personalized text.
Tell us about your project and we will help you choose the best products for making it happen.

Please, contact us for any inquiries regarding special deliveries (individual, multi-address shipment, for example) and we will find a way to meet your needs.